Stationery
Stationery provides an official representation of OSU whenever a business card, letter or envelope is sent or received on behalf of the university. A unified look and feel reinforces our image and connection to the end user.
All stationery items for OSU are created and printed by our official vendors. The stationery items are color-matched to OSU's brand standards and include all potential identification and contact information.
OSU community members should follow our guidelines and refrain from adding to or changing the main elements of stationery design. OSU faculty and staff may customize the backs of their business cards or the fronts of greeting cards.
Stationery may be ordered through approved vendors on OK Corral.
LETTERHEADS | ALL INSTITUTIONS
ENVELOPES | ALL INSTITUTIONS
BUSINESS CARDS | STILLWATER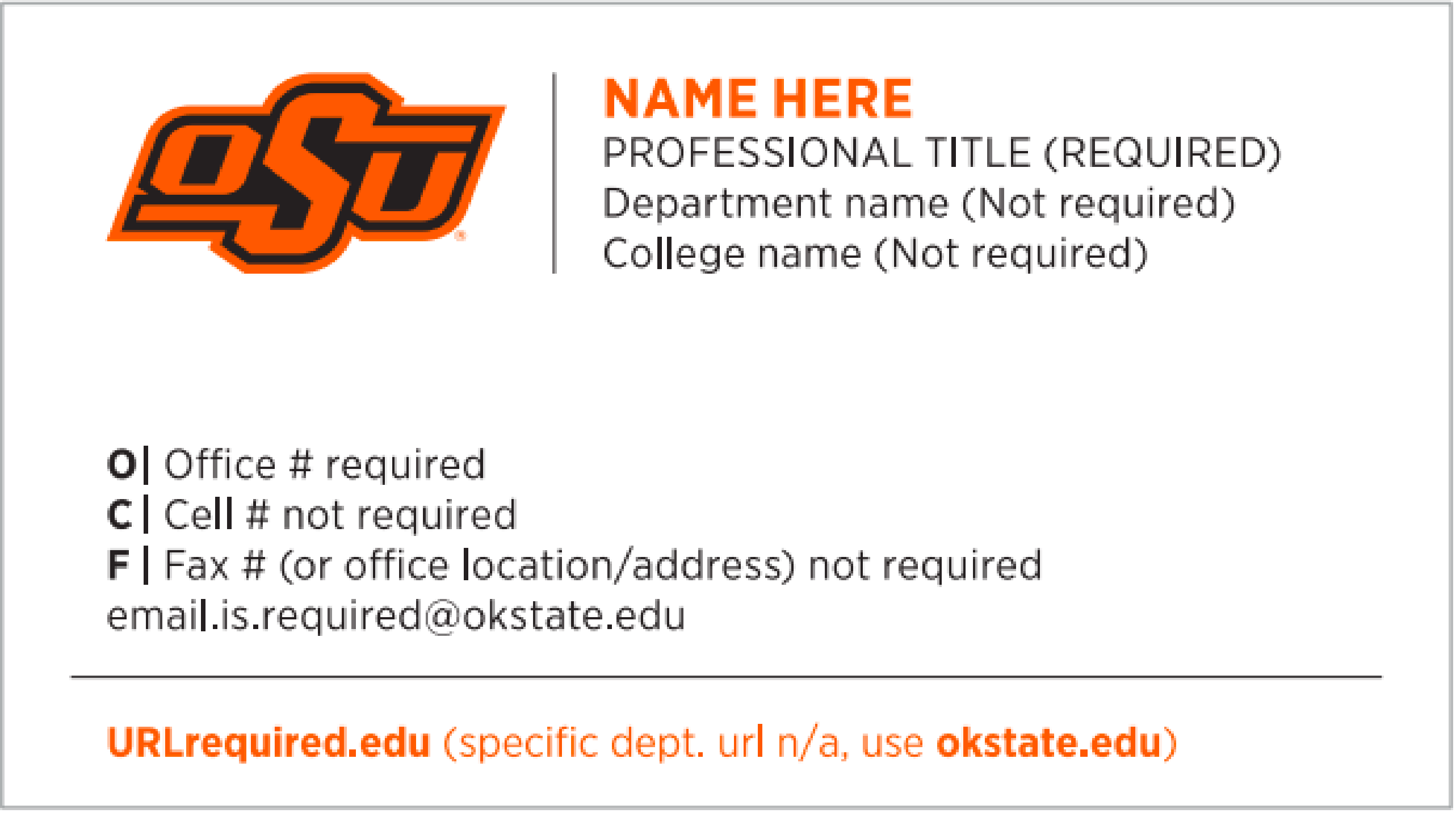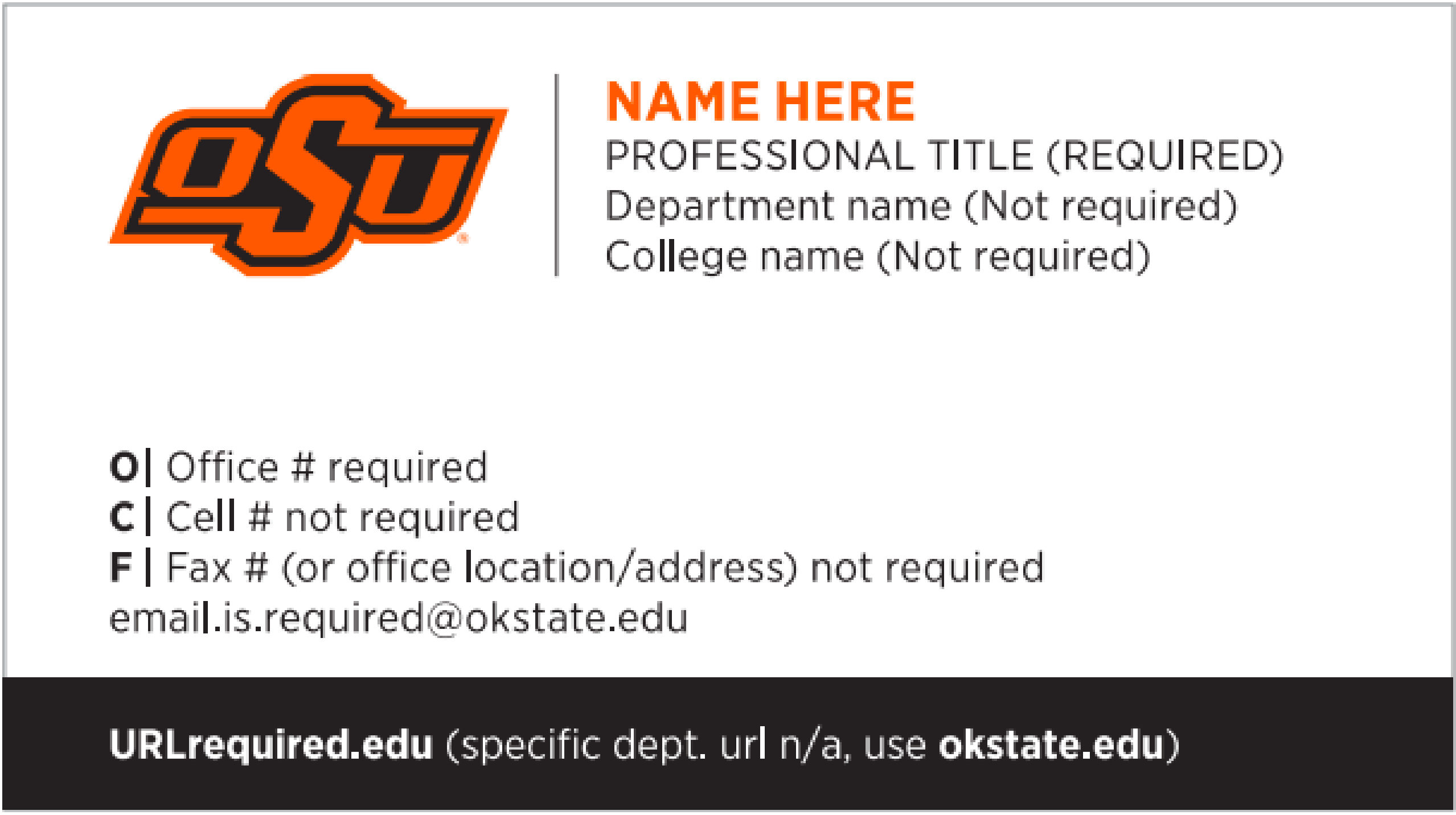 BUSINESS CARDS | AFFILIATE INSTITUTIONS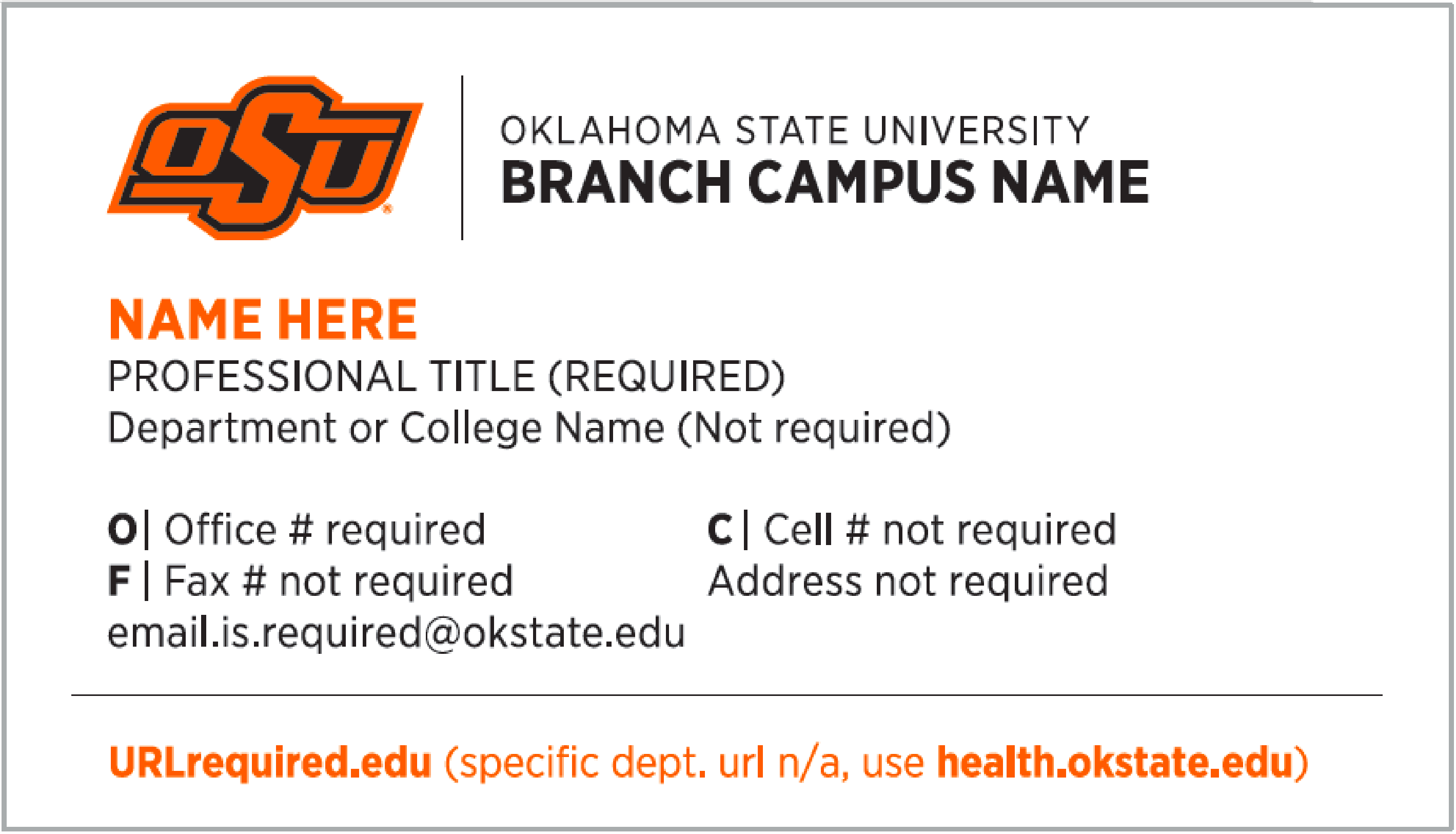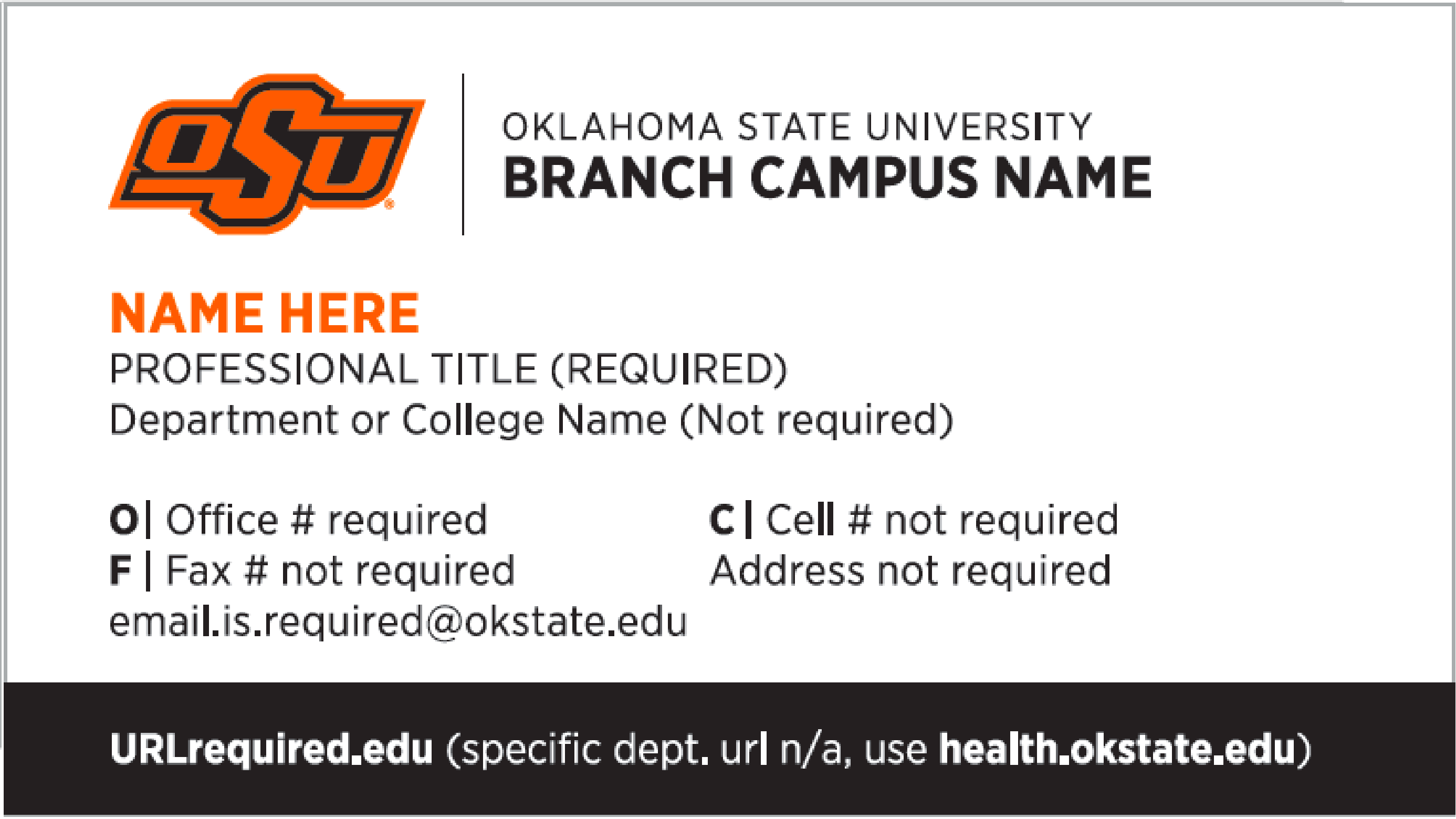 Academic seal
Stationery with the academic seal is for limited use for administration and faculty only.
LETTERHEADS | ADMINISTRATIVE USE
BUSINESS CARDS | ADMINISTRATIVE USE