Social media assets
---
To request brand assets for university social media accounts, including avatar templates, cover images and more, please submit a request to brandosu@okstate.edu.
Avatars
AVATAR GUIDELINES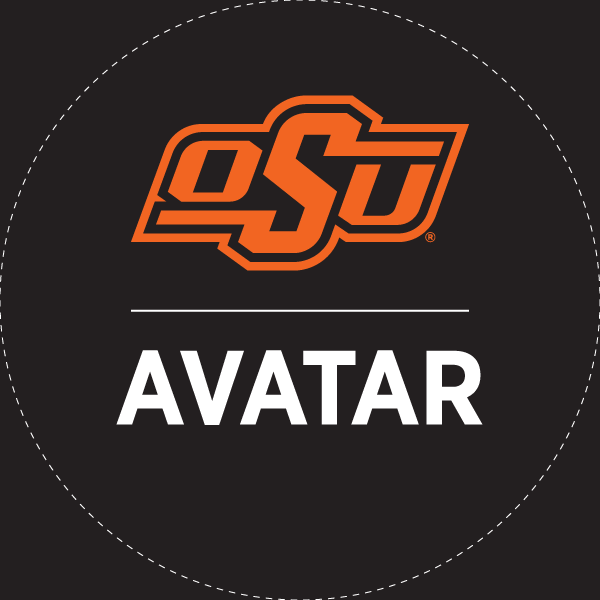 All social media accounts that represent an Oklahoma State University department must abide by the following guidelines:
Utilize the new OSU logo on all institutional social media accounts.
Include the name of the department below the logo.
All avatars should be consistent with OSU's brand standards and style guidelines outlined at social.okstate.edu.
Use the same avatar across all social media platforms.
Images
IMAGE GUIDELINES
Visit social.okstate.edu for the latest image guidelines for all social media platforms.
Bios and descriptions
BIO AND DESCRIPTION GUIDELINES
Aside from your social media avatar and account name, your bio is the next most important feature of your profile. A bio is your introduction to prospective followers and previews the type of content viewers should expect. Bios should be concise but include information on your mission, accomplishments and highlights. We recommend including one bio link to the university.
Your Facebook "About" Section should include the OSU official mission statement and a short bio limited to 155 characters. Facebook removed certain page sections including Mission, Company Overview, Biography, Affiliation and Personal Interests as of August 2019. Migrate all relevant information to your "About" and "Story" sections. The contact information field should offer information to contact the university or your department.
Twitter bios must be 160 characters or less. Use relevant tags and hashtags specific to your department or industry. Examples of hashtags can be #GoPokes, #okstate, #AmericasBrightestOrange and #LoyalandTrue.
Official university hashtags can be found at social.okstate.edu.
Instagram bios must be 150 words or less. Utilize relevant emojis and hashtags, and drive traffic with a link to the university homepage.
Your LinkedIn company page can be 200 characters min and 1,500 max and should include information on what your department does, provides and stands for. Include information in the company details section, including a link to your department's homepage, location and specialties. List awards, accolades and key services.